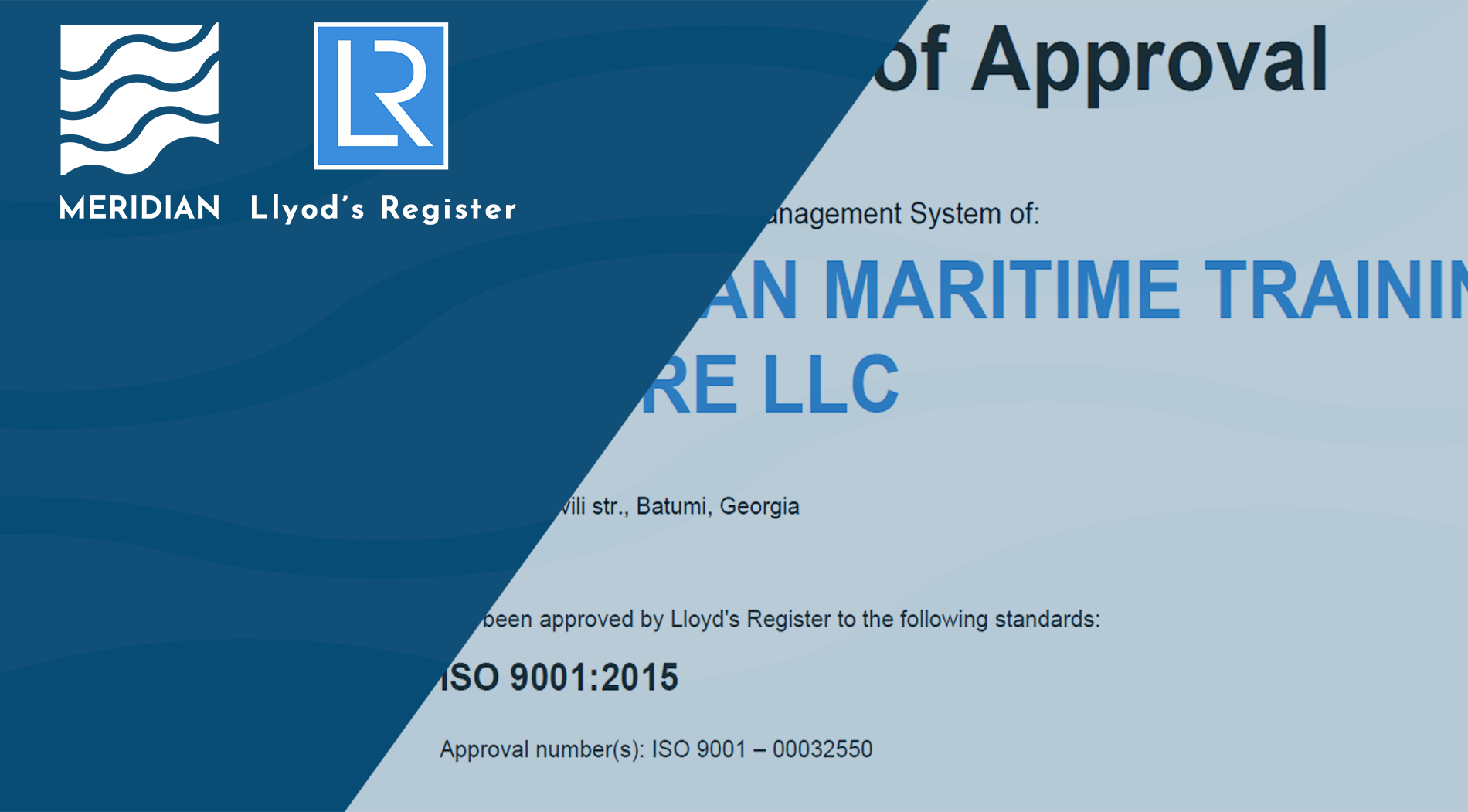 Meridian has received an ISO Certificate
Meridian has been recognized internationally as one of the maritime training centres complying the requirements of international standards and received ISO Certificate accordingly.
Meridian Maritime Training Centre has been awarded with ISO certificate by the British Register, Lloyd. Under the partnership, Lloyd will provide annual monitoring to help the training centre to ensure the accordance of the programs and education process with the international standards and regulations.
Lloyd's representatives noted that the infrastructure and services of Meridian are a big step forward in the development of the Georgian maritime market.
For more information about Lloyd's register, click here.