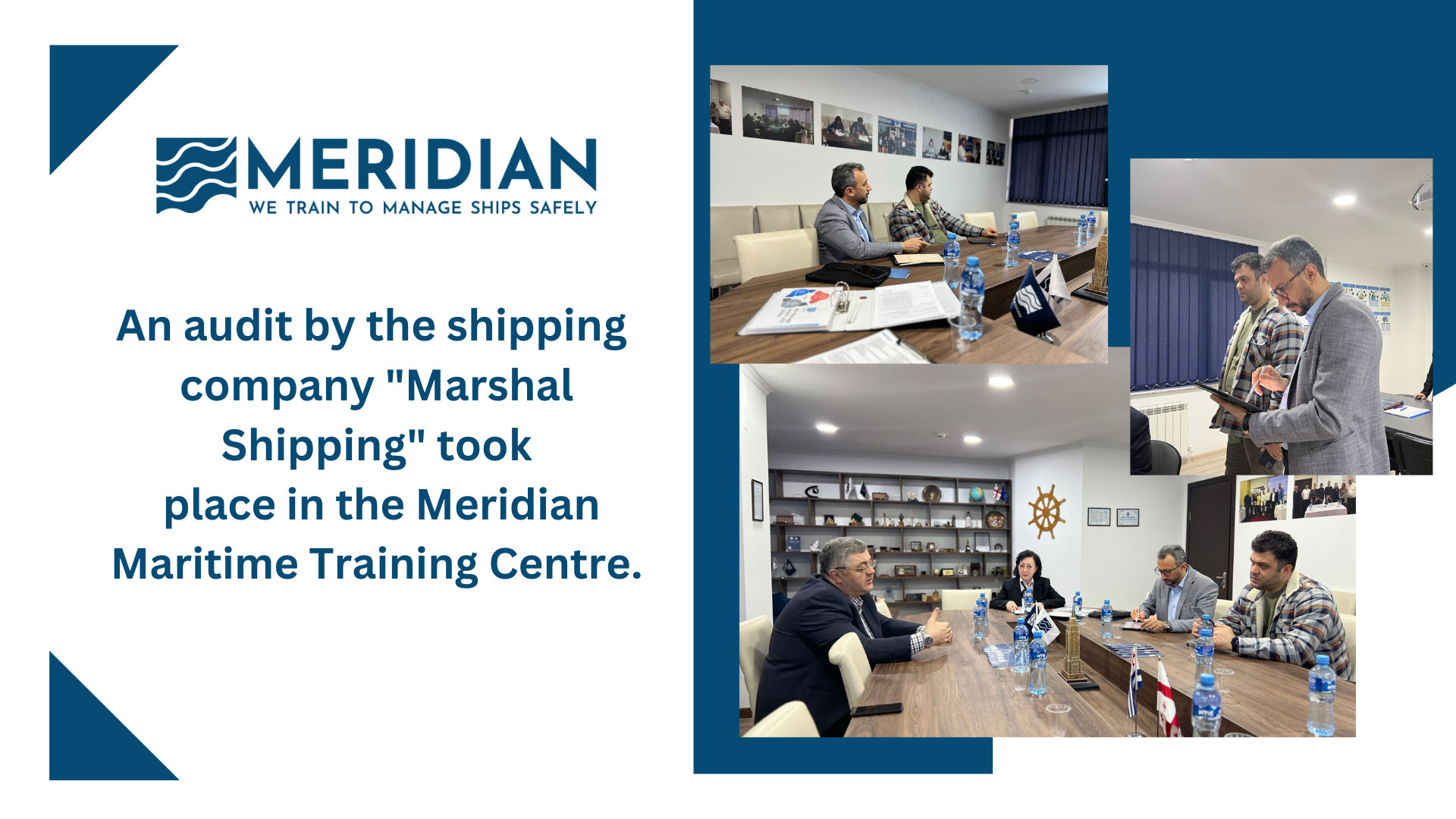 An audit by the shipping company "Marshal Shipping" took place in the Meridian Maritime Training Centre.
Company managers Capt. Matthew and Capt. Heari fundamentally inspected the Meridian Maritime Training Centre, checked the functionality of all simulators and expressed great satisfaction with our center.
The company is satisfied with the quality, results, infrastructure and instructors of the training center.
During the last 3 months, about 20 seafarers of the Marshal Shipping company have undergone different trainings.
Cooperation between Meridian and Marshal Shipping will continue in both directions: of seafarers' training and in other fields.